An ounce of Preventive Maintenance avoids a pound of repair. Sun Medical can Service and Clean your entire lane.
Preventive Maintenance is recommended at regular intervals in order to prolong the life of your Ophthalmic Equipment and Instruments. Sun Medical can clean and service your entire ophthalmic lane and pretest Instruments to factory specifications.
Our technicians have been trained by Nidek, Canon, Reliance Haag Streit, Marco, Reichert, and Topcon.
Phoropter Service, Cleaning, and Maintenance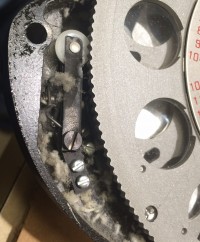 Manufacturers recommend a Phoropter cleaning every 18-24 months to maintain optical accuracy and calibration. Finger prints, skin cells, make-up, particulate matter from the AC, and other everyday environmental conditions can take a toll on the mechanics of a Phoropter.

Nationwide On-site Phoropter cleaning

May include travel charges if outside of the Alabama area. Large service and equipment/instrument orders carry travel discounts or may be waived altogether.
Mail in Phoropter Cleaning
Contact sunmedicalonline@gmail.com to arrange a Phoropter box and Loaner Phoropter to be sent to your location. Mail your Phoropter in the provided box (or original manufacturer's box if it is handy) to our office for cleaning and any service requested. Turnaround time will depend on depth of service needed. Phoropter cleaning only are completed in 1-2 days.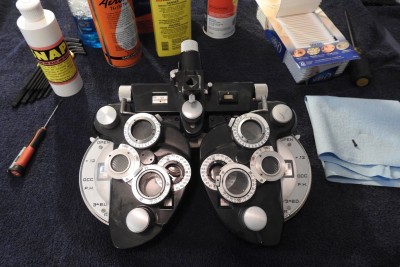 Phoropter Cleaning includes:
Phoropter Disassemble
Removal of old lubricant (degrease)
All lenses cleaned with an antistatic, water resistant solution.
Clean, adjust, lubricate and calibrate Jackson cross cylinder
Clean, adjust & lubricate main support, PD & convergence controls.
Clean & calibrate sphere and cylinder dial assemblies.
Clean, lubricate & calibrate all internal mechanical components
Adjust all control knobs tension to correct smooth factory standards.
Reassemble Phoropter
Clean Phoropter exterior & touch up paint as needed
Please note that this preventive maintenance does not include repairs or parts needed. It is for Phoropter cleaning only. A Phoropter repair mentioned before a Phoropter cleaning will be addressed at minimal additional charge and will be discussed before charges are incurred. If a discovery of repair occurs during a Phoropter cleaning, the customer will be contacted before additional charges are incurred.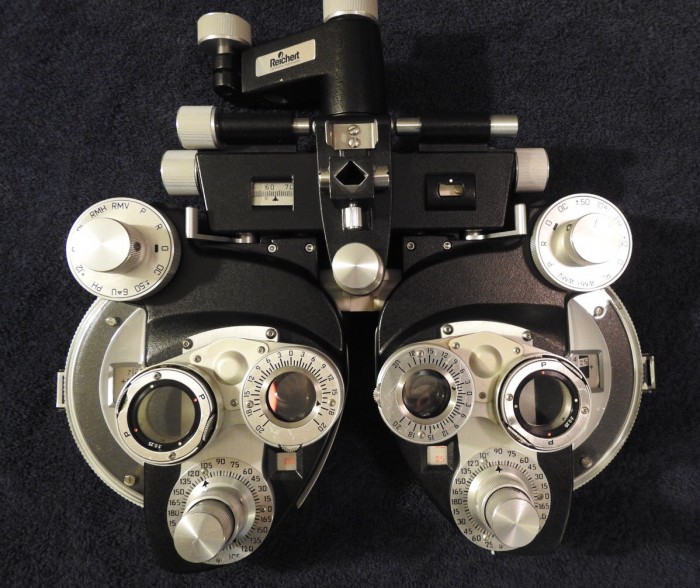 Slit Lamp Service, Cleaning, and Maintenance.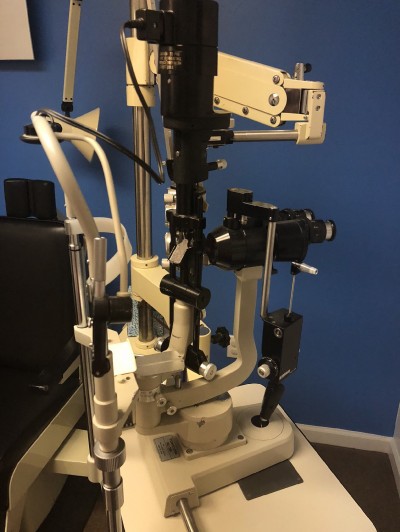 Slit Lamp Preventive Maintenance:
Disassemble,

Degrease,

Clean all surfaces including tabletop,

Clean optics,

Relubricate,

Check alignment, calibrate

Reassemble
Tonometer calibration check is included with any slit lamp:
Check pressure at 20 and 60 mm

Wipe down all surfaces

Clean prism

*tonometer calibration is not included